Reviews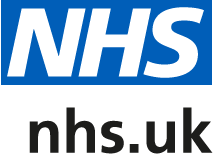 updated at 02:19pm on 08/07/2019
by Anonymous gave Otford Medical Practice a rating of 5 stars
Appointment for my mum
Rang the surgery this morning regarding an appointment for my mother who had a bad fall yesterday. I spoke to an extremely helpful lady who was able to book an appointment with my mums GP and time that was very convenient with her too..

Many thanks for being so professional and helpful, it has reassure my mum who naturally is feeling very anxious.
Visited in February 2018, Posted on 22 May 2018
by T Gascoyne-Day gave Otford Medical Practice a rating of 5 stars
Great service and help
Super service from the Practice Manager and another member of staff, the team could not have been more helpful, thanks again.

Keep up the great work!
Visited in September 2017, Posted on 06 September 2017